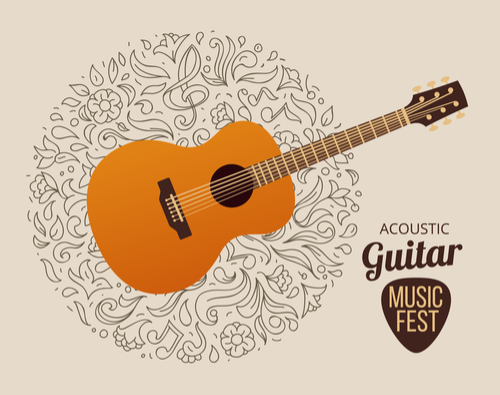 First time in 20 years copyrights in the United States will enter the Public Domain.  
Bravo! The Milwaukee Record has already gotten a head start on 2019 with their monthly "Public Domain" section.
I've looked but I couldn't find if the artists have granted public ownership in these "Public Domain" performances, but this music contribution by the "Milwaukee Record" is a step in the right direction!
I first heard "Lily Of The West" during the folk era. All these years later, I remember the song not the performer. This song is over a 100 years old, and it has been recorded by many artists: "Lily Of The West" has been covered or adapted by the likes of Joan Baez, Bob Dylan, The Chieftains, Mark Knopfler, and  Peter, Paul, And Mary. This version, recorded at the Collectivo Cafe "The Backroom" by Dead Horses, is one of the best versions and worth a listen.
The video was shot, recorded, and edited by Cheston Van Huss of Effigy Media.
The "Public Domain" is sponsored by Colectivo Coffee Roasters, Wilson Center Guitar Festival,and Transfer Pizzeria Café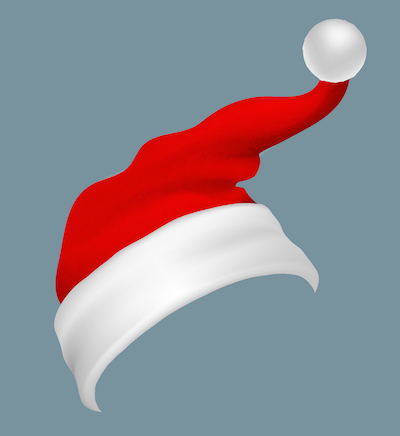 This is an example of how incorrect copyright notice can allow intellectual property to become owned by the public.  Found and posted at the internet archive by Gerard Arthus, this 1957 collection of Christmas classics was released without any copyright notice as required by law, so there is no one who can claim ownership. I must admit this is a tremendous collection of Christmas standards, and IT'S FREE! The only caveat made by Mr. Arthus is about the commercial use of the record's cover. ENJOY "Joy To The World."  

Songs I found to be in the public domain
Away in a Manger

Angels We Have Heard on High

Go Tell It on the Mountain

Hallelujah Chorus

Hark! The Herald Angels Sing

Jesu, Joy of Man's Desiring

Joy to the World

O Come, All Ye Faithful

O Come, O Come Emm

• O Holy Night

4O Little Town of Bethlehem

The First Noel
Songs that are not in the public domain and have been written within the last 95 years
Carol of the Bells

Do You Hear What I Hear?

Have Yourself a Merry Little Christmas

Little Drummer Boy

The Christmas Song

White Christmas
This book, "Wasn't That A Time, The Weavers, The Blacklist, and the Battle For The Soul Of America" is stupendous and well worth your time.  It's so ***** 5 star, it's very a soul-satisfying read!!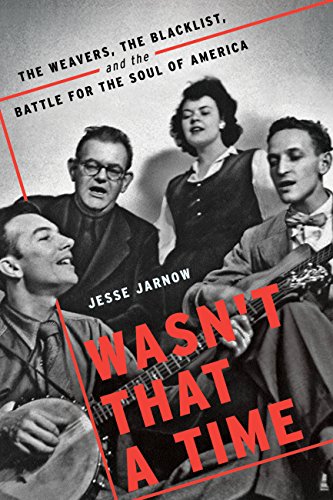 This "music" book is a gr8 biography of band that reads like a novel about an American era that is defined by a social movements, I wish I was as eloquent as our author in explaining how good a read this book is.
I'm so glad someone was able to encapsulate an era of social upheaval and the music it spawned.  Jesse did a gr8 job! The book is well researched, while it's as entertaining as a novel. I have to admire Jesse Jarnow"s recognition of wisdom in the band members. He helped me understand the bands' dynamics, while appreciating each band member individually. That alone is quite an accomplishment. If you get to read a book this year let it be this one.

Today's music business doesn't want to promote any music that doesn't mean $$ to them.
Music is a language that is also an art. So I created this list of links, The Free Music List, which you could call the Free Music Playlist. Everyone should listen to the music on this list at least once.
There are 3 primary reasons you'll find music given away free:
First is royalty free stock footage for films, and the primary reason that it's given away is to help film makers with incidental music. This category is very limited and usually is not in a song format.
Second is quality music that is no longer protected by copyright (public domain). The last territory to allow public domain has been the USA. But in January 2019, laws governing entertainment property allow copyright expiration.
Third, and a personal favorite of mine, is the aspiring musician who believes exposure is important to his/her career. Music unheard is like the proverbial tree falling in the woods. If you don't hear it, how will it be known? Free allows music creators to compete with the big-bucks record companies for attention. At this site, this "free" music is super-important. The early discovery of a music creator is very important to the creator's survival. At Open Source Music we try to expose the creations as soon as we hear them, hopefully helping these creators get the exposure they want.
The free alternative has been embraced by many a quality creator early in their career, so you can't describe all "free music" as valueless.
I acquired my wide music appreciation basically for free. Radio of my era used music to compete for listeners. We listened to the radio in our cars, and the "new radio technology of the day" included push-buttons on the car's radio to quickly change stations, switching to a different music choice.
When I was in any of my friends's cars, I heard plenty of music I might not have heard if anyone in that car had to pay for it all.  When I add to this, all the jukebox music I heard on someone else's dime in the bowling alley or diner, I got a full diet of the recorded music of the day. If i didn't listen to free AM/FM radio, I wouldn't have the base of music knowledge which was free to me. I want to extend this music love scholarship to anyone who has time to listen. The free music I grew up on was filtered by regional music experts, who were very shrewd when it came to exposing me to the music I grew to love.
So this site is the 2018 version of my free jukebox.
Using copyright law and monopoly skills, the recorded music business owner of the millions of music copyrights, has tried to eliminate any free/legal opportunity to hear quality music these days.  I've participated in the music biz since 1970, and I've watched a lot of horrors, BUT this latest format-change could be music's downfall. I hate doom and gloom talk but I'm concerned. SO I TOOK ACTION.
The current industry's intent is to make all people pay for all music. Without the FREE option "deep pockets big guys" and "the businesses they owned" seem to control what we hear on the WWW.  Here's where I had to act, in the name of music. So far, not one of these corporate subscription services have been profitable. Any profits made along with corporate underwriters thru stock sales have benefitted everyone but musicians or songwriters.
Who is left holding the bag? MUSIC and Musicians, who need the free music concept for deserving to be exposed. I took it on myself to correct this situation. I'm offering a sherpa service thru music that has stood "the test of time" for free. This music is free for all in the public domain, their copyrights have expired. I have also designed another site as a playlist to highlight music that I like that has limited value to the current avarice music business structure, but
I HOPE IT'S MY CONTRIBUTION TO MUSIC.
I want to prevent these neglected works of art from being overlooked and lost. I can't let that happen!! People who create music are under-rewarded, pawns of the crazy costs, just to be heard. They should be rewarded! I hope the  free music list   @opensourcemusic.com helps do this. With so little income for songwriters, we're losing bright young minds to other industries, and I hope sites like these become an important new way to help music.