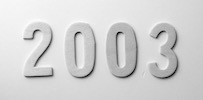 I shied away from posting this song that was originally self-hosted, when I re-found this song on YouTube. It uses RT footage from a non-existent YouTube channel. But is this fake music? NO WAY. This video seems designed to incite violence, but the music is strong and the message is true!! CHECK OUT THE LYRICS..
This gem was found in 2003 by Band Geek.
Here's what Band Geek said back then:
The declaration of our generation! Techno trip-hop with spoken word.