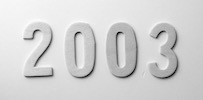 What a find, Geek! I wonder where your head was at to be listening to this song in 2003. South Africa has such cool music! This was originally hosted as a free mp3 at Amazon Music. I re-found this as a free listen at Youtube,com.
Here's what you said back then:
Soul music from South Africa!